Personal Bankruptcy Attorney in Rocky Mount, Virginia
Find a Debt Relief Solution That Works for You
Talk to an Attorney in Rocky Mount & Roanoke, Virginia ABOUT Chapter 13 or Chapter 7 Bankruptcy
When you've lived with debt for a long time, all you care about is reducing or eliminating as much of it as possible. That's why it's crucial to work with an experienced bankruptcy attorney. You can find out if you qualify for Chapter 13 or Chapter 7 bankruptcy by consulting Shannon D Cox, Attorney at Law in Rocky Mount or Roanoke, Virginia.
Attorney Cox has over 10 years of experience, and he can answer any questions you have about finding effective debt relief. While Chapter 13 bankruptcy allows you to reduce your debt over time with a payment plan, Chapter 7 bankruptcy is a complete liquidation of your debt. Only specific types of debt qualify for liquidation, so speak with a bankruptcy attorney today to learn more.
How Does Chapter 13 Bankruptcy Work?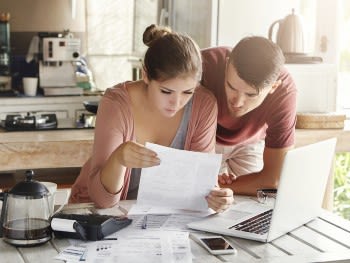 Does the prospect of paying off your debt feel impossible? Learn more about setting up a reasonable payment plan. Attorney Cox can walk you through the process of filing for Chapter 13 bankruptcy in Rocky Mount, Virginia, and Franklin County.
When you qualify for Chapter 13 bankruptcy, you can reorganize your debts and set up a payment plan to pay off your debt over a period of time, usually between 36 to 60 months.
Make an appointment with a Chapter 13 bankruptcy attorney in Rocky Mount or Roanoke, Virginia today. Attorney Cox serves both Rocky Mount County and Franklin County.